It's been a long year. I have been working in the studio although way too much time has been spent on the internet trying to make up for getting out and about in person. Thankfully, none of my immediate family has had Covid and for that I am thankful.
I was looking at this blog and saw that in February, I posted a couple of times on a large diptych. Both canvases are 40 x 40 inches.
Well, I just couldn't let that diptych out into the world. It just didn't feel like me. Sometime in late November, I gessoed over both of them and I have repainted one. This painting is now titled Just Add Turquoise.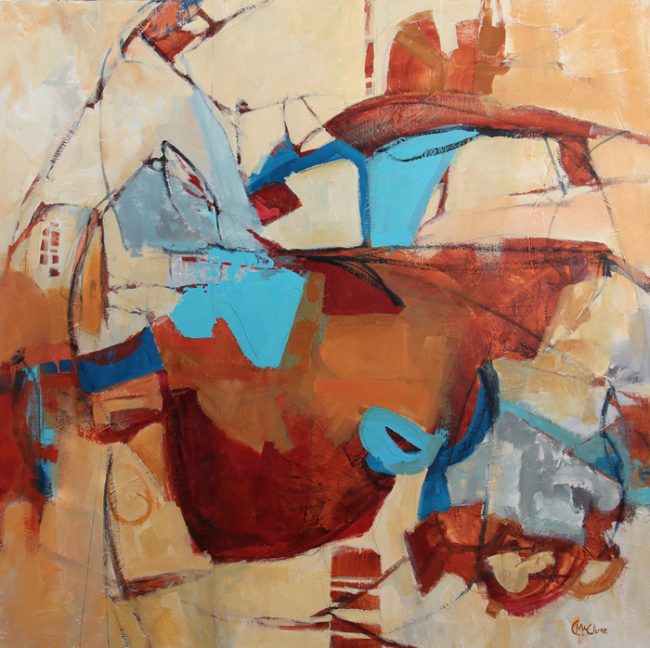 I've already got a tone on the other one and I'm just waiting for the day to start. Hello, 2021 soon. I know it is going to be a great year. Thank you for reading my sporadic blog. I am grateful for every one of you.